Sustainability
Sustainability is at the core of our every decision. We have worked very hard and done a lot of research in order to create a product that we are proud of and we promise to continue striving for better solutions with every collection. 


MAIN MATERIAL
Our bikinis are made with 
ECONYL® yarn which is 100% Regenerated nylon made from pre and post consumer nylon waste otherwise polluting the Earth like fishing nets, carpet flooring and industrial plastic rescued from all over the world. This nylon is also able to be recycled indefinitely without ever losing its quality. 
We have created a product that is to be worn until no longer useful/suitable, and regenerate it again to be reused.


Unlike other apparel, swimwear is traditionally constructed using man-made fibers due to some of it's particular qualities, such as being water repellent and having excellent stretch. So whether you're lounging, or swimming competitively, we got you! Our nylon is very durable, high quality and ensures longevity. 
 LINING & ELASTIC
Like our main self fabric, our lining is also made of recycled fabric made with ECONYL® yarn from the same factories. This brand operates globally, including the UK and has been a research leader in sustainable models for the past 5 years, with a market presence of over 50 years. Our lining is super soft on the skin and stretchy for maximum comfort. 

Elastic is a crucial part of any swimwear as it ensure great flexibility and free movement without any worries! Our elastic is OEKO-TEX® 'made in green', featuring materials that have been tested for harmful substances, environmentally friendly production, and socially responsible working conditions.
 
CARE LABELS & HYGIENE STICKERS
Our care labels are not only super soft and tucked in to avoid those embarrassing moments when the label is showing, but we have also ensured we used certified OEKO-TEX

®

Standard 100. 
Our hygiene labels are created in the UK and are 100% biodegradable.


FACTORY
Our swimwear is made in a small women-owned specialised studio in London, which was very important to us to reduce carbon footprint and to be close for the making process. This of course, comes with additional costs as production is not imported from a cheaper factory outside of the UK, which ultimately means it is a lot easier for us regulate and ensure proper paid wages and good working conditions for all staff.


PACKAGING & DELIVERIES
Our packaging boxes are created by family-run factory in the UK and they are fully compostable.
The stamp we use to mark our boxes with our logo uses soy-based which no harm will come of disposing the boxes.
The cotton bags the bikinis come in, are made of organic cotton which can be reused over and over.
The thank you cards found inside our boxes when you receive your parcel, are made using seeds, which means when planted, you will grow a lovely flower or herb! 
We are currently looking for carbon neutral deliveries options, but we need to expand in order to reach the threshold. At the moment we are partnered up with Ecologi which helps us neutralise our shipping emissions.

INCLUSIVITY
From the beginning, we recognise the importance of inclusivity and we want to ensure everyone of all shapes and sizes look and feel responsibly sexy. We have started by including a size range that runs from a XS to an XL. We intend to expand this selection, but this will also be based on demand. We also intend on expanding some of our launch offerings, but that will once again be dependant on demand.


DOING GOOD
We have teamed up with Ecologi to plant a tree with every order we have placed on our site. Ecologi is a social enterprise that helps with carbon reduction by tree planting and supporting climate projects all around the world. We have made a commitment to plant one tree per order, and also a monthly fee per employee to offset our carbon footprint as a business.
Have a look at our page
here
!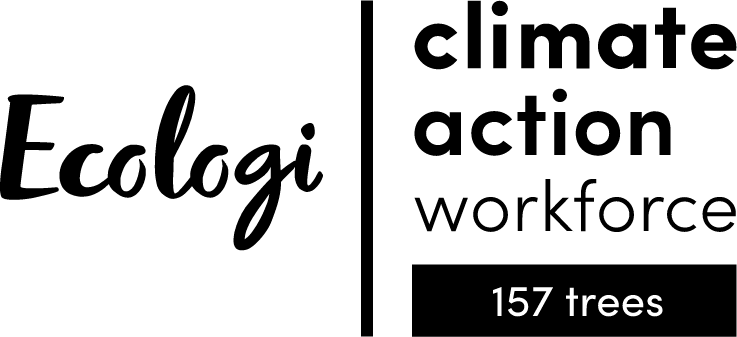 We will continue to look at new ways to help the climate going forward.